Wellness
Wellness Pod
Cavitation – Exodus Dual Trim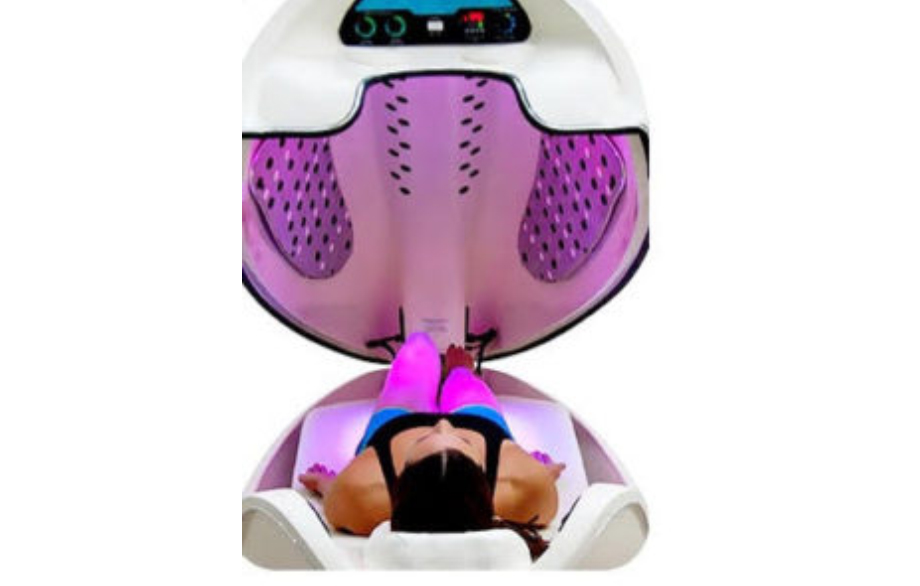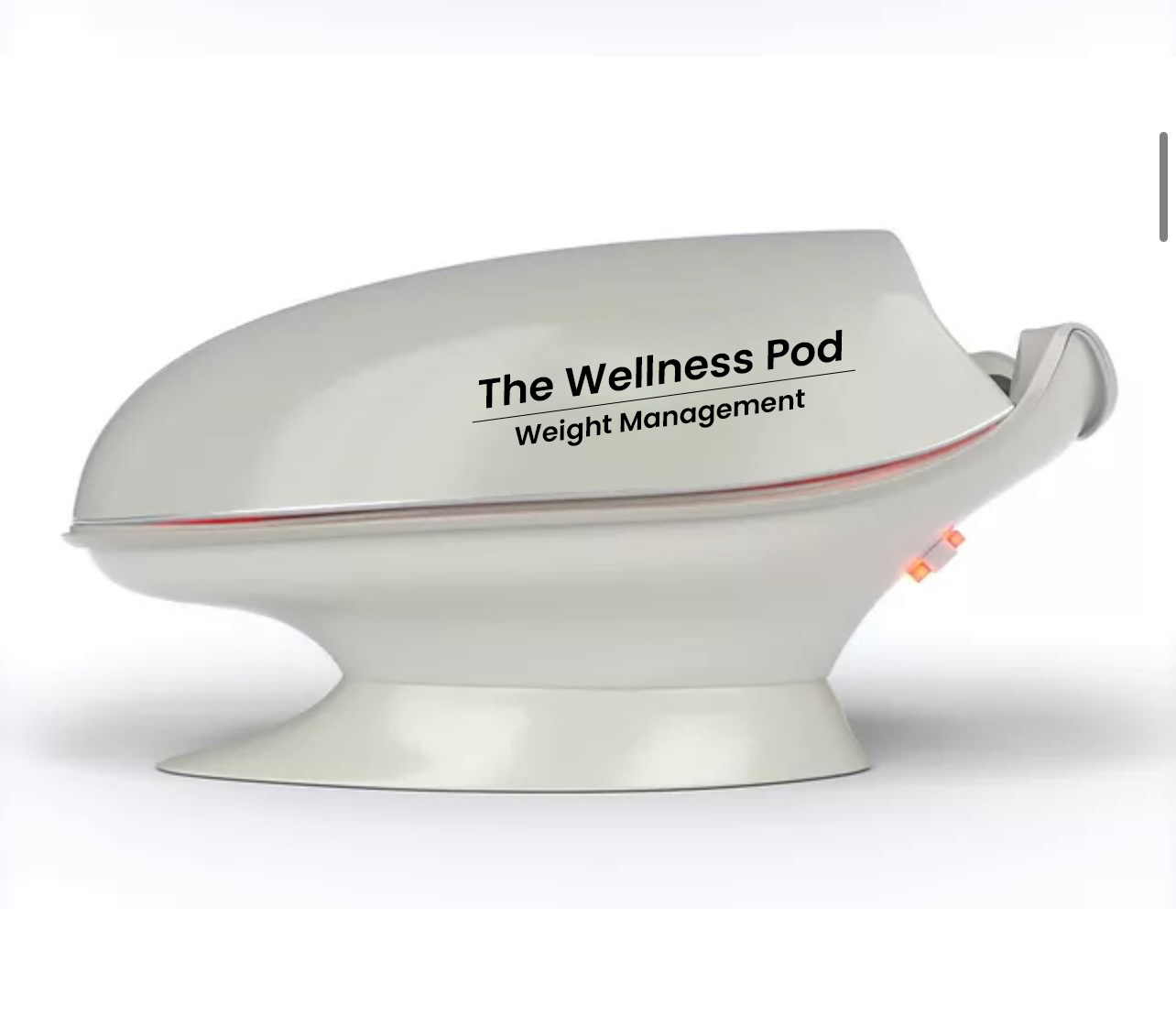 The Le'Body Wellness Pod
Attire: Fully disrobed if comfortable wrapped in a large towel, sauna suit or swimming suit without metal.
This treatment can help reduce pain and relax muscles, by exfoliating the skin using heat in the cocoon style atmosphere that is very comfortable, relaxing, and exfoliating to your skin. Clients can burn up to 300 Cal or more safely in our infrared wellness pod.
BURN OFF 300 CALORIES!
Being in this magic cocoon, your heart and soul will be just like flying in the enormous universe, while  improving the metabolism by the resonance massage of fat cells with infrared rays; or even immersed in the forest full of anions and vitality, remolding your skin thoroughly Speed up oxygen flow by increasing circulation and rebuilding collagen in the joints.
A. thermal energy therapy: The infrared light wave has effects on the subcutaneous fat tissue, burning the fat and removing it with sweat, within 20~30 minutes, 300 calories is consumed, equal tote thousand-meter-long running. The temperature is up to 90℃, helpful to improve lymph circulation, remove toxins and unnecessary water; besides, it is effective to treat arthritis and rheumatism as well.
B. fragrance therapy: Different kinds of essences of plants through the essence outlet are taken into the internal organs, gaining physical and spiritual curative effects.
C. colored light therapy: The colored light waves form light source. can stimulate the metabolism of cells, remove skin diseases based on the brand-new concept of optical therapy.
D. anion breeze therapy:Many anions are especially helpful to remold your skin and relax muscles.
E. ozone sterilizing system: Thoroughly cleansing the tiny pores, getting rid of the toxic heavy metals.
F. Music therapy: MP3 playing system makes you relaxed and refreshed physically and mentally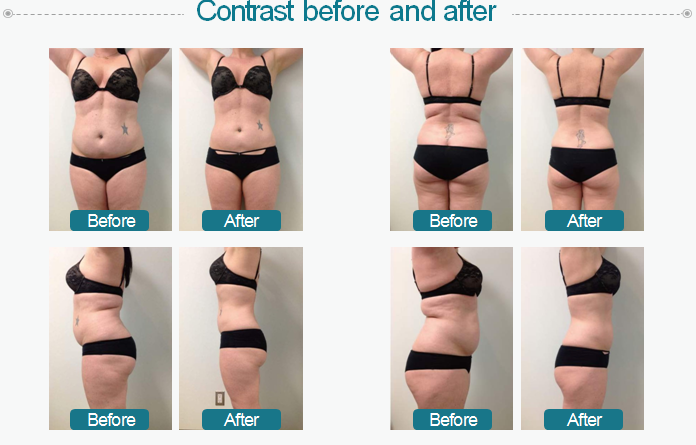 Bye Bye Fat…Hello My Trim Body!
Our Exodus Dual Trim (FDA) device used for a non-invasive fat-freezing body -shaping procedure that focused using radio frequency energy, and light vacuum suction, simultaneously to target underlining subcutaneous fat. The 6 slimming technologies in one makes treatments safer and cost -effective while melting fat cells and tightens the skin. The vacuum suction and (RF) energy pulses destroy the fat cells which the body eliminates the waste through your lymphatic system.
Full Body Treatment Areas
Body shaping
Eliminates double chines and facelift
Promote detoxification: Promote lymph and blood circulation, crus lymph drainage
Arms & Legs
buttocks
abdomen
Tightening of chest
Recovery of postpartum and liposuction surgery
Body slimming: reduce the cellulite, reduce the fat
Relieve the pression: relax the muscles and stimulate the blood circulation, Promote Blood Circulation, Relieve muscle tension, fatigue and sore
Relieve skin edema
Improve black rim of the eye and pouch.
Abdominal colon detoxification
Remove the orange peel disorders
Please consult your medical physician if you currently are experiencing the following before considering this procedure.
Pregnant woman
Patients has heart bypass surgery
Patients with heart disease
Patients with Hypertension
Treatments take approximately 30-60 minutes. Most customers will see desired results after six treatments when perform weekly maintenance sessions. Sessions are recommended every 4 months to maintain results. It is safe to continue without taking a break in between sessions, if you are looking to further results.
Cellulite reduction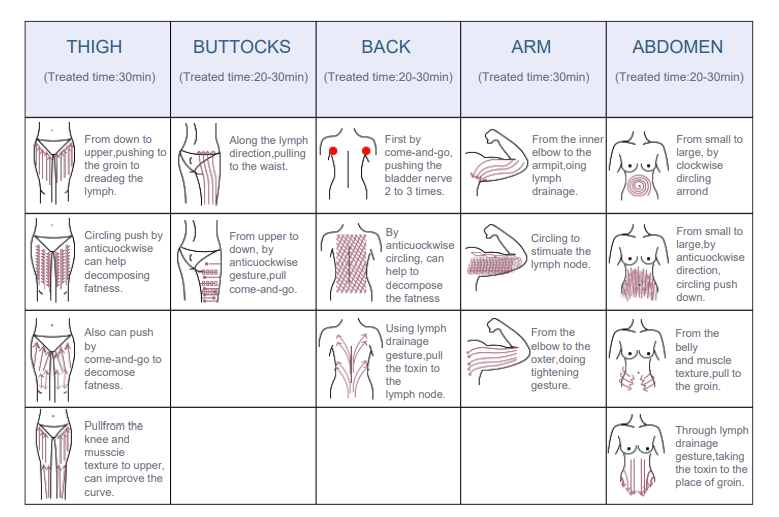 The Ultrasonic Cavitation machine uses sound waves/frequencies to disrupt the fat cell walls, which causes the fat cells to "leak" their contents into the fluid spaces of your body.From there, your lymph system picks up this waste material (the loose fat) and begins circulating it through your body until it can be processed by the liver and eliminatedn with sweat, urine and feces.
KEYFUNCTIONS
WRINKLE REDUCTION
WEIGHT LOSS
FACE LIFTING
SKIN TIGHTENING
BODY RESHAPING